College of Arts and Sciences Strategic Plan for Diversity, Equity and Inclusion
Effective September 2021, the College of Arts and Sciences has begun a process to create a Strategic Plan for diversity, equity and inclusion (DEI).  The work is led by a Strategic Plan committee (SPC) composed of 12 staff and faculty from the Dean's Staff Diversity Advisory Committee, Faculty Diversity Advisory Committee and Senior Leadership Team. The strategic planning process is divided into four phases to be completed in fall 2022. We look forward to sharing our progress on this exciting and important effort.
---
Strategic Plan Committee (SPC)
Comprised of the associate dean for DEI and 11 staff and faculty drawn from the Dean's Diversity Advisory Committees, the SPC reports to the Dean's Leadership Team, conducts research, drafts strategy statements, and communicates and interacts with key constituents for the purpose of informing, developing and disseminating a strategic plan for the College.
Idris Asani
Professor, Math


Kymberly Burkhead-Dalton
Associate Director of Development, Arts & Sciences Foundation


Warren Christian
ESL Specialist, Writing and Learning Center


Jason Clemmons
Director of Curriculum, Recruiting & Operations, Honors


Shauna Cooper
Professor, Psychology and Neuroscience


Ashante Diallo
Associate Dean for Human Resources


Leslie Hicks
Associate Professor of Chemistry


Jonah Hodge
Student Services Specialist, Communication


Iheoma Iruka
Research Professor of Public Policy


Zach Kerr
Assistant Professor of Exercise and Sport Science


Heidi Kim
Associate Professor of English and Comparative Literature


Andy Lang
Associate Dean of Information Technology and Data Analytics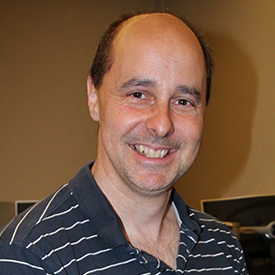 Miguel LaSerna
Professor, History


Priscilla Layne
Associate Professor of Germanic & Slavic Languages and Literatures


Sandra Lazo de la Vega
Program Coordinator, City and Regional Planning


Suzanne Lye
Assistant Professor, Classics


John Majikes
Teaching Assistant Professor of Computer Science


Joy Montemorano
Business Operations Executive Assistant


Donald Planey
Teaching Assistant Professor, City & Regional Planning


Sandra Rayne
Research Specialist, Geography


Kristin Richards
Graduation Coordinator, Academic Advising


Mel'Leeah Robinson
Social/Clinical Research Assistant, Exercise and Sport Science


Lori Shamblin
Executive Assistant to the Chair, Biology


Karla Slocum
Senior Associate Dean for DEI


Martin Sueldo
Teaching Associate Professor, Romance Studies


Lola Tasar
Student Services Specialist, Linguistics, Women's and Gender Studies


Marc ter Horst
NMR Lab Director, Chemistry


Isaac Unah
Associate Professor of Political Science


Tommie Watson
Executive Director, Institute for the Arts and Humanities


James W.C. White
Craver Family Dean